No other method of travel offers such freedom and the convenience of your own 'home' on board.
Motorhomes offer self-contained travelling accommodation with bedding, cooking and bathroom facilities with vehicles providing for parties of two, four or six travelling companions. Overnight stays need to be booked at Holiday Parks in 'Powered Sites' to provide power to the vehicles electrical appliances.
Ask your Kiwiway consultant to tailor-make one of our Kiwiway Touring Packages using Motorhome transport and pre-booked holiday parks.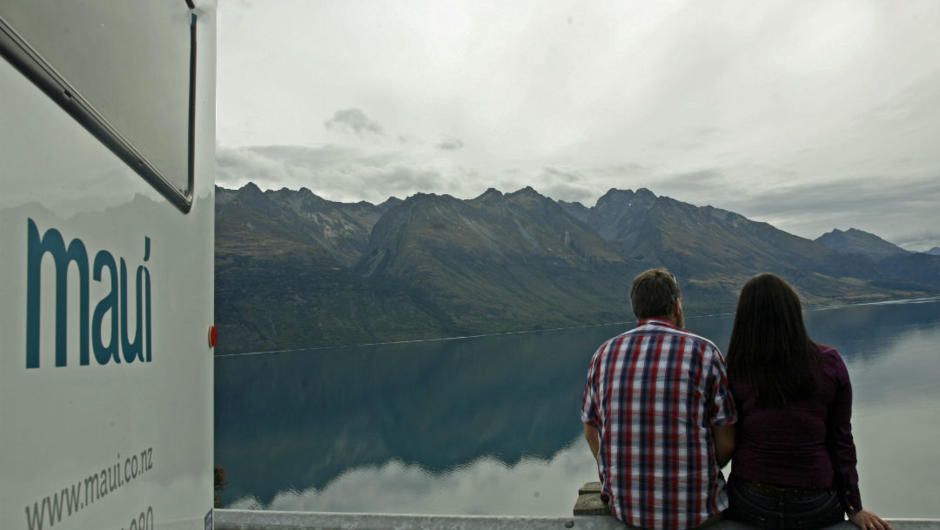 Just a quick note to let you know that all went extremely well with our New Zealand Tour. Our accommodations were excellent – breakfasts were superb!...
Kashif Mohamed, India
The guides and driver were very professional and accommodating. Many thanks for all the service!
Mr Regino, Manila
The trip was very well organized & we enjoyed the trip so much. Thanks!
Jui Hui Yap, Singapore
Thank you so much for organising our trip of a lifetime around New Zealand. Your tips and suggestions made the best use of our time and introduced us to...
Scott & Sue Wallace, Canada
We are back from New Zealand and we had a fantastic tour of our life! We started to miss New Zealand and we are planning to visit again in the near...
Mr Akira Ng & Ms Ruiling Peng, Singapore
We absolutely loved our trip around New Zealand. Everyone was so welcoming and friendly! Matt has some mobility issues to deal with so it was fantastic...
Georgia & Matt Pace, USA
I would like to take this opportunity and thank the entire team involved in executing this booking. Each and every thing was taken in care by the team.
Asmil Kaarandikar, India
All Reviews