Hire a rental car to go wherever you wish to go and at your own pace.
Hiring a rental car offers extra flexibility and a range of vehicles is available for all holiday makers.
Beware though, despite New Zealand's small size, it takes a lot longer to get to places than you think and it's not just because of all the photo stops you'll want to make!
In many parts of the country roads wind around hills and have one way bridges so allow plenty of time to get to your destination. And, you need to know, driving in New Zealand is on the left hand side of the road.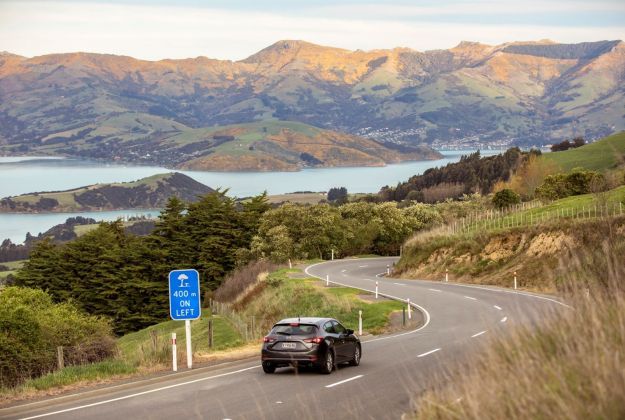 Hiring a rental car is a popular way to explore New Zealand's beautiful landscapes. What you need to know before you get behind the wheel.
We are back in India after a truly mesmerizing and wonderful two weeks tour of New Zealand. New Zealand is a very beautiful country with natural beauty...
Lokesh Narayan, India
Just a quick note to let you know that all went extremely well with our New Zealand Tour. Our accommodations were excellent – breakfasts were superb!...
Kashif Mohamed, India
Thank you so much for organising our trip of a lifetime around New Zealand. Your tips and suggestions made the best use of our time and introduced us to...
Scott & Sue Wallace, Canada
I would like to take this opportunity and thank the entire team involved in executing this booking. Each and every thing was taken in care by the team.
Asmil Kaarandikar, India
We absolutely loved our trip around New Zealand. Everyone was so welcoming and friendly! Matt has some mobility issues to deal with so it was fantastic...
Georgia & Matt Pace, USA
The guides and driver were very professional and accommodating. Many thanks for all the service!
Mr Regino, Manila
"Our Company Staff Trip was great and very well organised by General Travel Team. Very professional approach by the consultants and well planned...
Robin K Babu, New Zealand
All Reviews